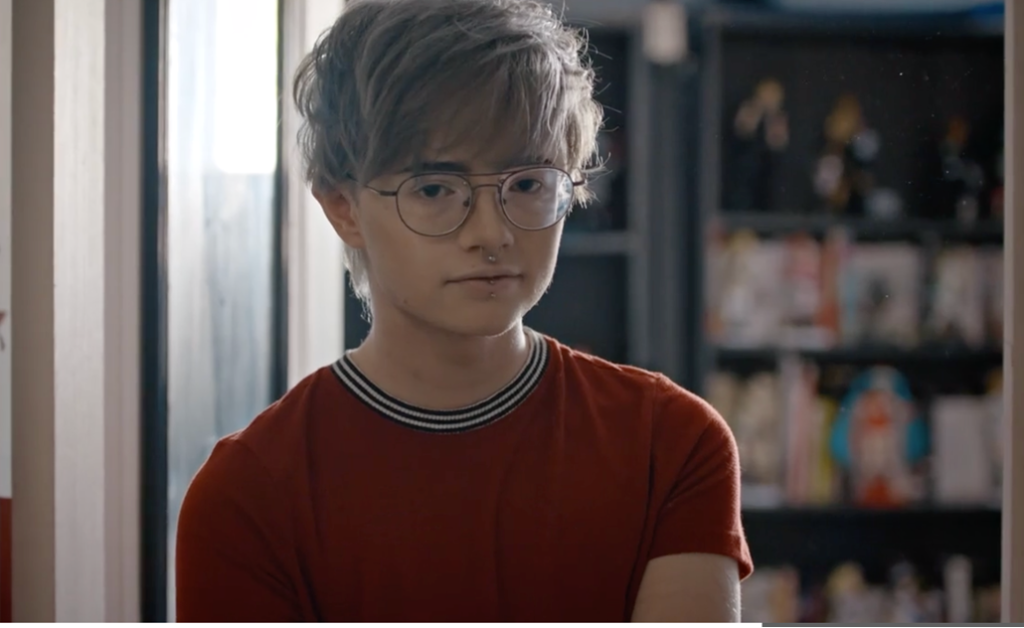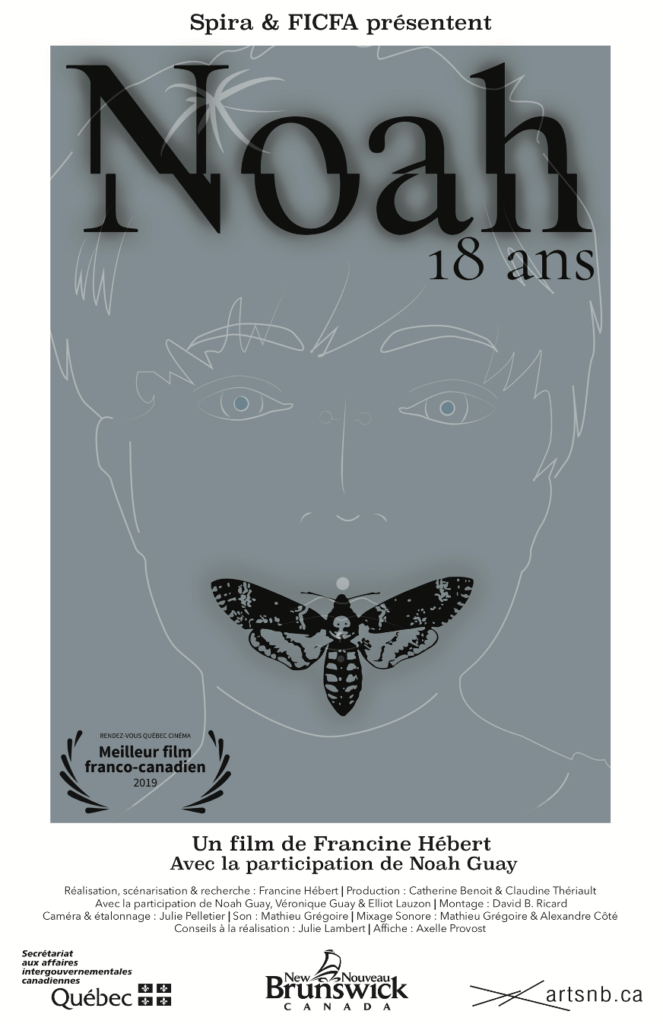 Documentary short, 11 min
Production: Spira / FICFA
TV Broadcast: CBC Reel East Coast
2018
Director : Francine Hébert
Scriptwriter : Francine Hébert
Research : Francine Hébert
Scriptwriting consultant : Julie Lambert
Camera : Julie Pelletier
Editor : David B Ricard
Sound and mix : Mathieu Grégoire
Production : Catherine Benoit and Claudine Thériault
Broadcast : UnisTV, CBC Reel East Coast
Meet Noah, an eloquent and courageous transgender teen. Noah, 18 is an intimate film inviting us to set aside our prejudices and discover this unique youth.

This documentary was created for the Tourne à Québec project. The Tourne à Québec project was created in 2012. A selected Acadian filmmaker from Acadie gets the opportunity to direct a short film in Quebec city with a team composed of Spira film members.
This artist residency's goal is to create an exchange and skill development through sharing and learning. Spira and the Festival International de Cinéma Francophone en Acadie therefore look for filmmakers with directing experience who would like to perfect their craftsmanship and for whom this project corresponds with their artistic process, Because both groups work in independant cinema, the chosen filmmaker has great creative latitude.